Surfing lessons for only £45 inc VAT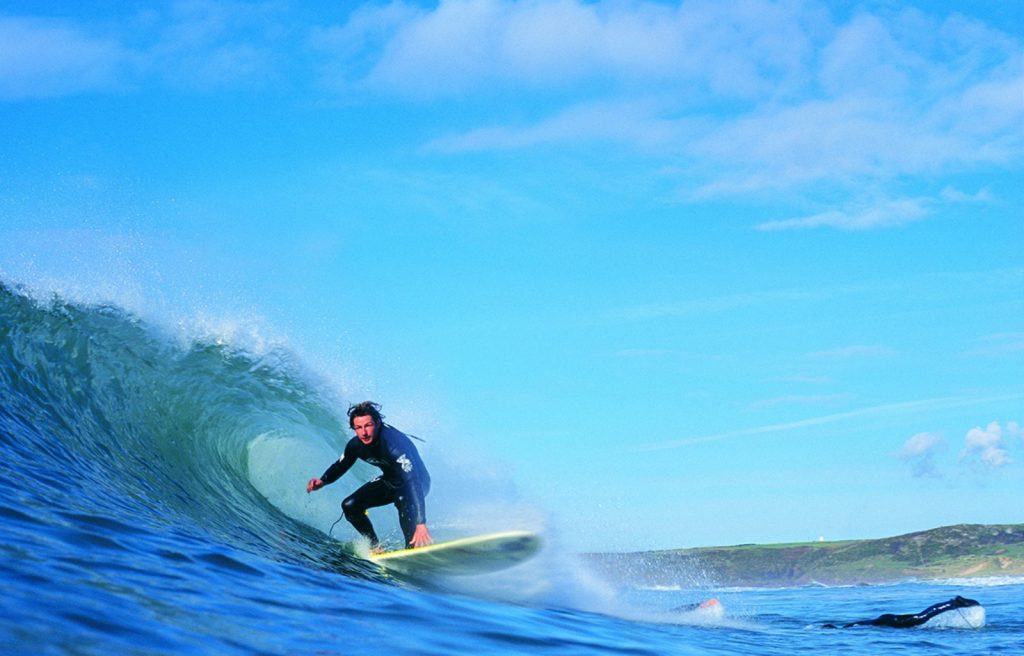 We're running surf sessions throughout the summer holidays!
When you think of Gower you think of surfing – so why not learn to surf with Gower Activity Centres?
Our instructors know Gower beaches better than anyone and we run our surf lessons at Rhossili dependent on the conditions. We meet at the National Trust car park (parking charges apply).
What's involved?
Surfing is one of the coolest sports around and our instructors will get you to experience the thrill of catching and travelling on a wave….and will even take a few snaps of you on a wave if you ask nicely!
Can I do it?
Surfing is suitable for most people and we love getting everyone we can in the water. Our boards are special learner boards and designed to help you progress, whilst our modern wetsuits utilise the best materials to keep you in the water for longer.
We allow a bit of time for kitting up and getting to the venue and then we let you spend as little or as much time as you need in the water, with lots of time to rest in between giving it another go.
What do I need to bring?
Warm clothes
Old trainers
Waterproof top
Swimwear
Towel
Drink
Medications eg. sunscreen, asthma pump
Packed lunch (dependent on plans for the day).
We provide
All surfing equipment
Wetsuits
All safety equipment
Can I have more than one lesson?
Yes, as well as a single lesson with us you could book onto our Learn to Surf weekends where we will be able to develop your skills a little bit faster. Or you could book a block of 4 lessons which will help to speed up your learning even more and start moving onto intermediate skills (the price per lesson drops to £40 when booking 4 lessons).
This post is also available in: Cymraeg (Welsh)