Come and try the world's fastest growing water sport!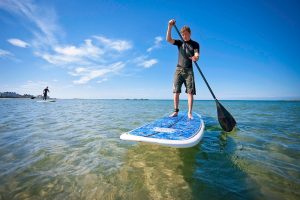 Stand Up Paddle-boarding is a fab fun way to enjoy the summer. Our hour long introductory sessions are designed to give you the skills to control the craft on short journeys and give a good insight to the safety consideration needed if you were to get your own.
For more details contact us.