We understand that some of our activities may not be suitable just yet for some of the little explorers out there, however we have a range of activities and fun days out available for all.
For all ages, including younger visitors:
Beach studies – rocky shore, strandline, beach art
Woodland studies – with shelter building and woodland art
River studies – Ilston stream and Pennard Pill
Guided walks – Gower heritage, folklore and wildlife
Orienteering – on our custom made courses on Gower
Rock hopping – coastal exploration
Rock climbing and abseiling – introduction, suitable for younger children
Sit on top kayaking – rivers, canal
Canoeing – sea, rivers canals
Improvised rafting – beach, canals and rivers
Fun days for only £45
Minimum numbers and day of activity apply.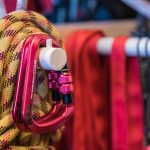 We've got all your equipment covered, but there are a few things you will need to bring for your chosen activity. Surfing / Bodyboarding / SU Paddleboarding / Kayaking / Canoeing You need to bring: Warm clothes Old trainers Waterproof ...
This post is also available in: Cymraeg (Welsh)