Curriculum packages are also available and we work with many schools and colleges tailoring packages to their needs.
For more information visit packages.
Including:
KS1 – KS2 – Outdoor Adventure and Environment
PE curriculum – KS3 and KS4
GCSE Orienteering/Trekking – Outdoor and Adventurous Activities (Edexcel)
GCSE Hill Walking – Adventurous Activities (WJEC)
GCSE Surfing – (WJEC)
GCSE Rock Climbing – (Edexcel and WJEC)
Geography curriculum – KS3 and KS4 field studies
GCSE Geography – Coastal Studies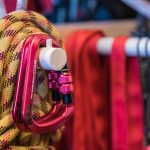 We've got all your equipment covered, but there are a few things you will need to bring for your chosen activity. Surfing / Bodyboarding / SU Paddleboarding / Kayaking / Canoeing You need to bring: Warm clothes Old trainers Waterproof ...
This post is also available in: Cymraeg (Welsh)